Full Three Year Open Dialogue Training Programme
COMMENCING IN AUTUMN 2021
London, UK
for NHS and other mental health teams, independent practitioners and peers
We are delighted to announce our next full Open Dialogue training programme, which is based closely on the full Open Dialogue training programme in Western Lapland. The programme will be led by Jorma Ahonen and Nick Putman in conjunction with a variety of experienced international trainers – please see below for more details. This is a unique opportunity to be with and learn from some of the most experienced trainers internationally.
This three year training programme is at the heart of the Open Dialogue service in Western Lapland. As many as 90% of the staff in the service have undertaken the training, and it is considered to be the most significant factor in the success that has been achieved in the service (for more information on the outcomes achieved please see our home page).
The training programme has been developed over the past 30 years by experienced practitioners/trainers in the Western Lapland service, based on their experience of what has proved most effective in their work. It will embrace principles and practices from related dialogical approaches to people experiencing mental health challenges. Please see below for more details.
To read testimonials on our training programmes, please click here.
Apply for Training
To apply for the training as a group please click here.
To apply for the training as an individual please click here.
 Dates for Training
To be confirmed
Training Fees
£3590 per year
(or 4 installments of £975)
Enquiries
Please telephone
+44 20 8133 3441
or contact us by clicking here
Training Team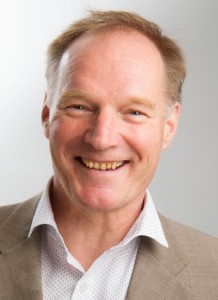 Jorma Ahonen is a Social Psychologist and Advanced Level Psychotherapist from Helsinki, Finland. He is co-founder of the Dialogic Co., which was established in order to develop ideas on both practicing family therapy and supervising and training family therapists, supervisors and organisation consultants. Jorma writes:
"I work within health and social care organisations both in the public and private sector. I'm keen to work with an attitude of 'dialogizing' professional ideas. In training contexts I'm very interested in the therapeutic use of self. How as a therapist I should (and could) be, act and relate with my clients in such way they would find our co-work useful? Encountering the dialogical approach some 15 years ago has inspired me and my practice in many ways. Before this time, at the end of a working day, when returning home, I often found myself puzzling "why didn't I say that?", "I could have asked that", "I'm confused", "I didn't understand that"…etc. These days I find that the challenge is to share my inner dialogue with clients. How could I talk in a way that increases others' desire to listen and how could I listen in a way that increases others' desire to talk?"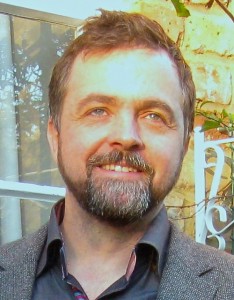 Nick is a psychotherapist and certified Open Dialogue practitioner who specialises in working with people experiencing psychosis and their families. He spent several years living and working in a variety of community based services for people experiencing psychosis and other extreme states, including those run by the Philadelphia Association, the Arbours Crisis Centre, the Richmond Fellowship, and Windhorse in Massachusetts. Nick has undertaken the Open Dialogue training programme with Mary Olson, Jaakko Seikkula et al. in the US, and has spent considerable time with the Open Dialogue teams in Western Lapland. In 2013 he established Open Dialogue UK in order to further the development of the Open Dialogue approach nationally and internationally. Since then Open Dialogue UK has run a variety of training programmes in the UK and internationally, including the first three year full Open Dialogue training to run outside of Western Lapland.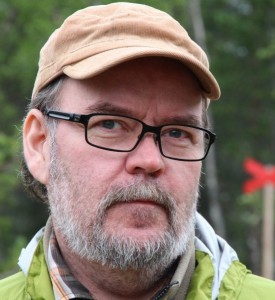 Kari Valtanen is a Child and Adolescent Psychiatrist and Family Therapist, living in Rovaniemi, Finland, at the Arctic Circle. He has worked at the Adolescent Psychiatric Unit at the local hospital for the last three years. Before this he worked privately consulting on child & adolescent mental health and child protection, and worked together with the Western Lapland Adolescent Psychiatric team, using the Open Dialogue approach. He has been teaching family and narrative therapy, collaborative, and dialogical practice for several years, and is involved in a joint family therapy training together with the Western Lapland Open Dialogue team.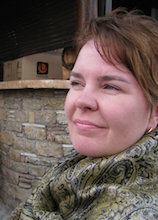 Mia Kurtti is a family therapist/nurse from the Open Dialogue service in Western Lapland and a certified Open Dialogue trainer. In the course of her work in the Western Lapland psychiatric service she has worked with children, adolescents and adults, mostly in outpatient/community settings, but also an inpatient setting (Keropudas Hospital). Mia has led/facilitated Open Dialogue trainings in many international countries.
Full details of the faculty will be available soon.
The training programme will consist of 20 training days per year over a period of three years, and will be divided into 4 blocks of 5 days per year, spread over the year. The training will be a mixture of theory/practice days, which will consist of short presentations, discussions about the literature on the reading list, and reflective conversations, experiential learning and roleplays, supervision days with live and videotaped sessions, family of origin seminars where trainees will explore their own family background, and required reading. The breakdown of the number of days for each of these components of the training is as follows:
Theory days: 27 days
Supervision days: 21 days
Family of origin days: 12 days
In addition to this there will be 3 days of work in peer groups per year, 5 days per year allocated for essay writing, and around 400 pages of reading per training block.  It is a requirement that trainees will have 300 hours of clinical experience of using the approach by the end of the training – clinical work will take place in the second and third years of the training. Details of the assessment process and additional resources that will be made available to trainees can be found on the right of this page.
Reading material will include articles and books on the Open Dialogue approach, as well as on approaches that have had a significant influence on the development of Open Dialogue (i.e. Gregory Bateson, Systemic Family Therapy, Network Therapy, Tom Anderson, Collaborative Therapy, Narrative Therapy, Social Constructionism, Bahktin and other dialogical approaches).
Details of who will be considered for the training can be found below.
Applications for the training will be considered in the following order of priority:
Mental health teams from one or two NHS Trusts interested in taking part in a pilot project
Other NHS mental health teams (or individuals who have the opportunity to practice with colleagues (see below).
Independent therapists/practitioners interested in working at a centre for dialogic practice in London. This includes people who identify as peers and who have made a significant contribution to the development of peer work and other progressive approaches to mental health
International teams working in public services
Other mental health professionals working in teams
To apply for this training you need to have been working for at least two years as a mental health professional, and also need to have the opportunity to work with a colleague and meet with families/networks within one year of starting the programme (your colleague does not need to also be on the training, though we do welcome teams to the training).
We are particularly interested to hear from NHS Trusts that would like to take part in a pilot project to evaluate the implementation of the Open Dialogue approach. This research will be undertaken in collaboration with Jaakko Seikkula.
There will be a members area for trainees on the Open Dialogue UK website, which will include a forum for shared learning and for communication between training blocks.
This members area will also include resources for learning such as reading lists, articles, videos, etc. Books relating to the training will be offered at discount prices.
Support for development within your organisation
Nick Putman is available on a part-time basis to support the development of the Open Dialogue approach in your organisation/service, including working with teams on a clinical basis. Nick is a certified Open Dialogue practitioner, having completed the Open Dialogue training programme with Mary Olson, Jaakko Seikkula, Markku Sutela et al. in the USA. In addition to this Nick has visited the Open Dialogue Service in Western Lapland on a number of occasions to study the approach and the structure of the psychiatric service there, and has been running seminars on the approach for the past two years. Nick has also spent time with the Parachute Project in New York City, which draws heavily on the Open Dialogue approach, studying their community-based services and training programme. For more information about Nick please see his biography below.