Open Dialogue Foundation Training
Commencing in JANUARY 2019
Barnsley, UK
for mental health teams, independent practitioners and peers
Organised in conjunction with

PLEASE NOTE: This training is also being run in London, commencing in Spring 2019. For further details, please see this page.
We are very pleased to be able to run our foundation training in conjunction with South West Yorkshire Partnership NHS Foundation Trust, commencing in January 2019. Over the last year we have been exploring ways in which we can travel to run this training on an in-house basis in the NHS, and thereby reduce the cost to Trusts, due to the lack of accommodation/travel cost and the cheaper places we can offer if the training is hosted in-house. In order to do so we have adapted the training so that it can be run in shorter blocks of 2/3 days, spread over the course of one year. In house trainings can be run with a minimum of 18 people, but not all have to be from the same Trust, as Trusts can partner to train teams together or, as in the case of this training, the cohort can be made up of a mixture of staff from the Trust hosting the training, and external participants who apply to participate (if you are interested in participating there are links on the right of this page to apply). We welcome applications from peer workers as well as clinicians. Further details of the training are included below.
Our foundation training programme draws significantly on the longest running training programme outside of Western Lapland, originally developed by Volkmar Aderhold and others, and is based on extensive clinical experience and several visits to study the Open Dialogue service in Western Lapland. It has been refined over the years, based on the experience of what has proved most useful to participants, and provides a thorough grounding in the practice of facilitating Open Dialogue network meetings.
This training was at the heart of the development of the Parachute Project in New York City, along with Intentional Peer Support training programmes. Clinicians and peers working in mobile crisis teams and respite centres across four of New York's boroughs have undertaken the training as part of a systematic redevelopment of community mental health services in the city.
So far 8 NHS Trusts have been represented on our foundation trainings run in London, as well as those working in public services internationally, independent practitioners and peers.
This program will be led by Nick Putman, founder of Open Dialogue UK, along with other accredited Open Dialogue trainers. 2 trainers will be present on every day of the programme, to facilitate small groups, and enhance the quality of the training experience.
To watch a video introducing our 2016 Open Dialogue Foundation Training please click the link below.
For more information on the trainers on this programme please click here.
The deadline for applications is November 30 2018.
Apply for Training
To apply for the training as a group please click here.
To apply for the training as an individual please click here.
Deadline for applications:
30 Nov 2018
 Dates for Training
21-22 Feb
21-22 Mar
2-3 May
5-7 Jun
31 July – 2 Aug
5-6 Sept
17-18 Oct
14-15 Nov
Final block TBC
Training Fees
£3250 per person
or 4 installments of £895
Enquiries
Please telephone
+44 20 8133 3441
or contact us by clicking here.
The training programme will take place at the South West Yorkshire Partnership NHS Foundation Trust Recovery College in
Barnsley
and will consist of 20 days over the course of 2019, divided into
7 blocks of 2 days and 2 blocks of 3 days
(see dates above). The training days will consist of a mixture of presentations on theory and practice, large group discussions, role plays (where trainees will gain considerable experience of practicing the keys elements of dialogical work) and supervision (once participants have already started to practice). Theory and practice are well integrated such that learning is embodied as well as conceptual. Reading will be provided to complement the training days. Among the topics covered are the following:
The 7 principles of Open Dialogue
Reflecting and reflecting teams
Social network maps
The facilitation of network meetings
The elements of dialogic practice
Circular and anticipatory questions
Family of origin work
Working in crisis situations
Working with people experiencing psychosis
Peers in network meetings
Dealing with fears about network meetings
Working with risk
Supervision of practice
Applications for the training will be considered in the following order of priority:
Mental health teams (including peers) from NHS Trusts involved in the Open Dialogue UK 3 Year Open Dialogue training programme
Mental health teams (including peers) from NHS Trusts
Other mental health professionals working in teams
Independent therapists/practitioners/peers
International teams working in public services
There will be a members area for trainees on the Open Dialogue UK website, which will include a forum for shared learning and for communication between training blocks.
This members area will also include resources for learning such as reading lists, articles, videos, etc. Books relating to the training will be offered at discount prices.
Support for development within your organisation
Nick Putman is available on a part-time basis to support the development of the Open Dialogue approach in your organisation/service, including working with teams on a clinical basis. Nick is a certified Open Dialogue practitioner, having completed the Open Dialogue training programme with Mary Olson, Jaakko Seikkula, Markku Sutela et al. in the USA. In addition to this Nick has visited the Open Dialogue Service in Western Lapland on a number of occasions to study the approach and the structure of the psychiatric service there, and has been running seminars on the approach for the past two years. Nick has also spent time with the Parachute Project in New York City, which draws heavily on the Open Dialogue approach, studying their community-based services and training programme. For more information about Nick please see his biography below.
Nick is a psychotherapist and certified Open Dialogue practitioner who specialises in working with people experiencing psychosis and their families. He has spent the last 12 years living and working in a variety of community based services for people experiencing psychosis and other extreme states, including those run by the Philadelphia Association, the Arbours Crisis Centre, the Richmond Fellowship, and Windhorse in Massachusetts. Nick has undertaken the Open Dialogue training programme with Mary Olson, Jaakko Seikkula et al. in the US, and has spent considerable time with the Open Dialogue teams in Western Lapland. He has also spent time with the Parachute Project in New York, which draws heavily on the Open Dialogue approach, studying their community-based services and training programme.
Nick has been involved in the development of the Soteria model in the UK, and is actively working with others towards the introduction of a Soteria house. He has spent time with the original staff from Soteria house in the US in order to learn about this model, and has been to visit the Soteria Alaska project.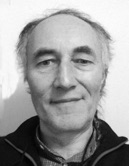 Richard Armitage is a dialogical practitioner and trainer in Denmark at a large centre for supported living and rehabilitation. Here he works both with the staff and with the residents, who are adults with a long history as users of psychiatric and substance abuse services. Prior to this he has worked as a clinical psychologist in psychiatric services in various settings – in outgoing ambulant services and on both open and closed wards. The focus in all of these settings has been the development of a dialogical practice – training, organisational development and reflective, relational work in the users networks. Originally trained as a psychologist and systemic family therapist, Richard began to work with Open Dialogue in 2005 while training in a Relational and network approach with Tom Andersen in Tromsø. Jaakko Seikkula was one of the primary teachers during these two years, and Richard has maintained his involvement with this work since. In addition to his own work in services he has been continually involved as a supervisor, teacher and trainer in other services, organisations and formal educational programs around the country. In 2015 he was also a trainer and supervisor in a national Open Dialogue development project in Italy.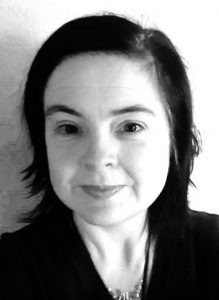 Dr Iseult Twamley is Senior Clinical Psychologist and Open Dialogue Clinical Lead for the Irish Open Dialogue Project. Her clinical interests are working with psychosis and other extreme states, with a particular interest in trauma. She is a founder member of the Irish Critical Psychologists Network and is fuelled by a personal and professional conviction of the importance of dialogue, inclusivity and transparency in mental health. The value of her experience working with peers and support networks in community trialogues led to her involvement with Open Dialogue in 2011 when she achieved a charitable grant to introduce Open Dialogue to the multidisciplinary adult mental health team. Following an initial pilot of dialogic practice working with 23 families, the project is now running an Open Dialogue virtual "clinic" since September 2015, with 13 MDT staff. Research on the project is in conjunction with University College Cork and the team hosted an international Open Dialogue conference in September 2016.  Several papers on service user and staff experience of the project are in preparation. Iseult trains and supervises the Irish cohort of OD practitioners and has trained on the ODUK Foundation programme. Future plans include the support of regional OD pilots and establishment of an accredited foundation training in Ireland.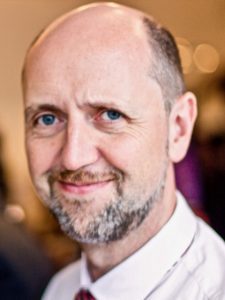 Darren Baker is a clinical psychologist by profession who has been working in the NHS for about 15 years. For the last 10, he has been working in an early intervention in psychosis team in East London. He has had a long standing interest in systemic approaches more generally and Open Dialogue in particular. However, in the last three or four years he has made a concerted effort to develop this interest into something more tangible. During this time, he has been introducing Open Dialogue to the team and the Trust where he works with the goal of making it central to the way care is provided. In 2017 he graduated as a certified Open Dialogue trainer in the three year training organised by Open Dialogue UK.