Towards openness and democracy in mental health services
Open Dialogue and related approaches in the UK and internationally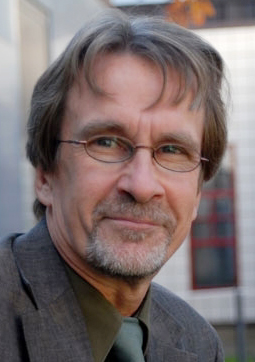 Jaakko Seikkula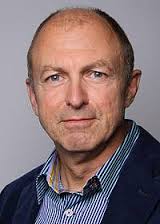 Volkmar Aderhold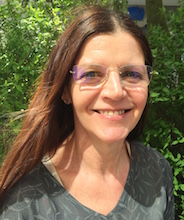 Petra Hohn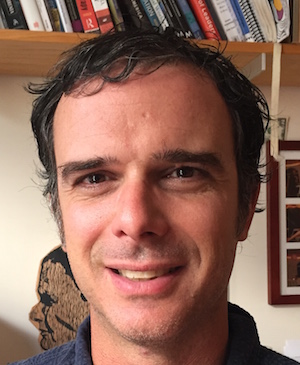 Ed Altwies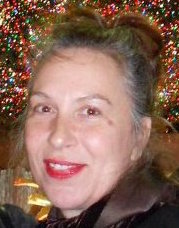 Leslie Nelson
Val Jackson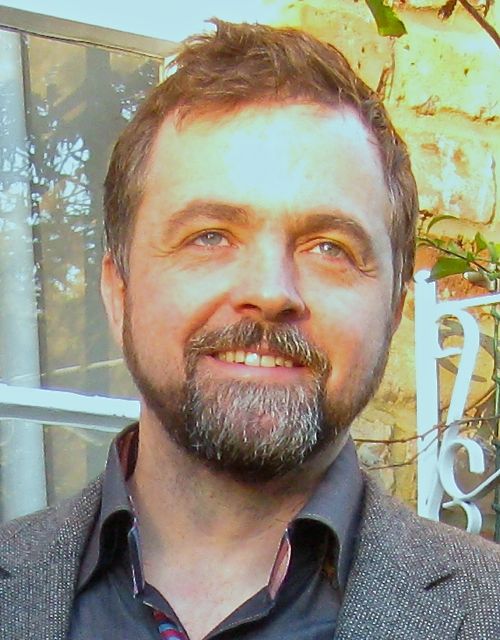 Nick Putman
Russell Razzaque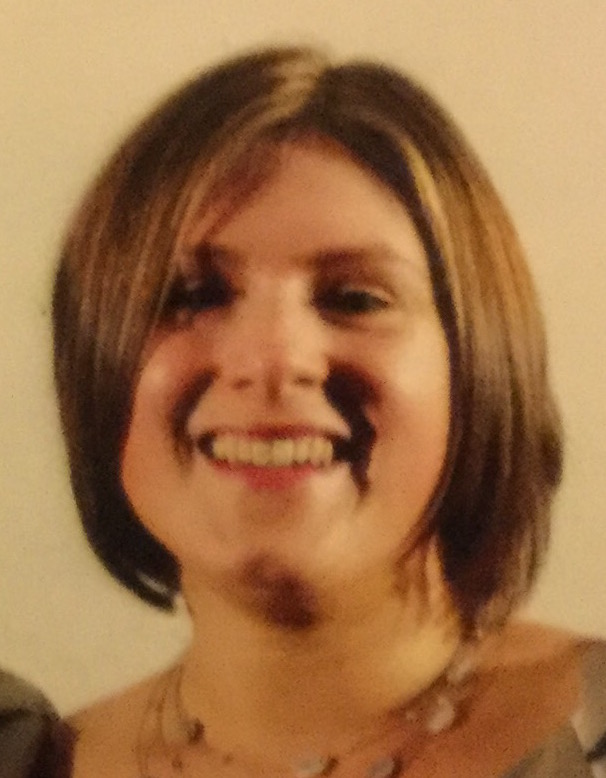 Corrine Hendy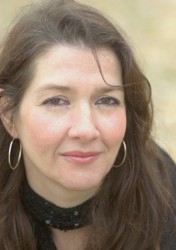 Jacqui Dillon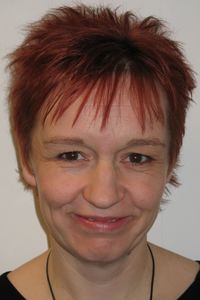 Anne Cooke
Rachel Waddingham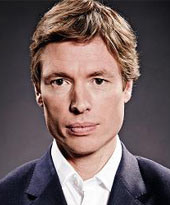 James Davies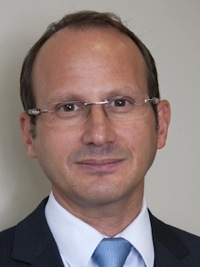 Peter Kinderman

Sarah Carr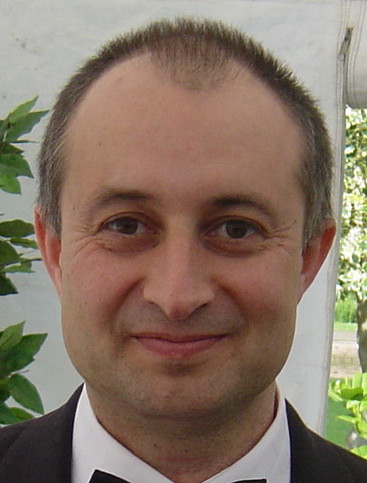 Sami Timimi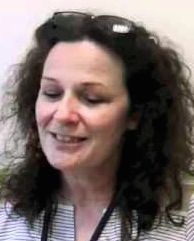 Julie Repper
Tuesday 2nd February 2016 – Friends House, Euston, London. 9.45am – 4.45pm
To register for this conference please click
here
.
Openness and democracy are key principles in the Open Dialogue approach. Primarily openness refers to the practice of discussing every aspect of the clinical work with individuals and families in their presence, rather than in 'case' meetings elsewhere.  Furthermore, when reflecting with colleagues in Open Dialogue meetings, professionals share their thoughts, feelings and associations to the current dialogue/situation openly, and invite their clients to respond to what they have heard. With regards to democracy, everyone's voice is equal in Open Dialogue meetings, and decisions about how to proceed, wherever possible, are arrived at collaboratively.  Openness and democracy are considered to be key factors in the successful outcomes that have been documented over the last 15 years, with around 75% of those experiencing psychosis returning to work or study within 2 years of onset, and only around 20% continuing to take antipsychotic medication at 2 year follow-up.
For this conference we have invited leading international Open Dialogue clinicians, developers and researchers to speak about their work, and to address the themes of openness and democracy. In the morning there will be keynote presentations from Professor Jaakko Seikkula from Finland, one of the founders and leading researchers of the approach, and Dr Volkmar Aderhold, who has been leading the development of Open Dialogue in Germany. We are also delighted to welcome Pablo Sadler, the Director of the Parachute Project, which uses a variation of Open Dialogue in New York, along with Ed Altwies (Psychologist) and Leslie Nelson (Peer Specialist). There will also be presentations from those involved in developing Open Dialogue within the NHS/UK, including Russell Razzaque, Val Jackson, Nick Putman and peer workers. Experienced professionals from the UK, representing Psychiatry, Psychology, Social Work, etc, will form panels to reflect on the presentations, the implications for service development and professional practice, and in particular the themes of openness and democracy, including Jacqui Dillon, Peter Kinderman, Anne Cooke, Sami Timimi, Sarah Carr, Julie Repper and Rachel Waddingham. For full details of the the presenters and panelists, please see below.
*UPDATE: We are now delighted to confirm that there will be three additional presentations from those developing the Open Dialogue approach internationally. Iseult Twamley, who is leading a project in West Cork, Ireland, Rafaella Pocobello, one of the co-ordinators of a project covering 8 districts in Italy, and Amy Morgan, from Advocates in Massachusetts, USA, will all be giving brief presentations on how they are developing Open Dialogue within their service.
Programme
08:30: Registration
09.45: Welcome and Introduction
10:00: Jaakko Seikkula (followed by panel reflections)
10:45: Volkmar Aderhold & Petra Hohn (followed by panel reflections)
11:30: Questions/dialogue
12:00: Lunch
13:00: Parachute Project (Pablo Sadler & Ed Altwies)
13:30: Peer Supported Open Dialogue (Russell Razzaque & Val Jackson)
14:00: Open Dialogue elsewhere in the NHS
14:30: Panel reflections
14:45: Questions/dialogue
15:00: Nutritional networking with tea, coffee & biscuits
15:30: Peer involvement – Corrine Hendy & Leslie Nelson
15.55: Panel reflections
16.15: Final questions/dialogue
16.45: Finish
CPD Hours: 6 – We will provide certificates of attendance to those who request one.
Conference Fees
We have a range of price points for these seminars, in the hope that everyone who wishes to attend will be able to, including group discounts and early bird rates:
Organisation Rate – £125
Organisation Rate (Group)** – £112.50
Independent Practitioner Rate – £85
Full-Time Student/Carer Rate – £35
Service User/Benefits Rate – £25
** Group rates for 5 or more people
Volunteer in exchange for free place
Please note: We have some free places available for people who would like to volunteer to help out on the day of the conference. If you would like to volunteer please click here.
Venue

We are delighted to be able to host this conference at The Light – the main venue at Friends House in Euston, which has recently been renovated, and has been a venue for many inspiring social, political and health related events over the years. The venue is conveniently located opposite Euston Station.

Address

The Light

173-177 Euston Rd

London

NW1 2BJ

UK
Jaakko Seikkula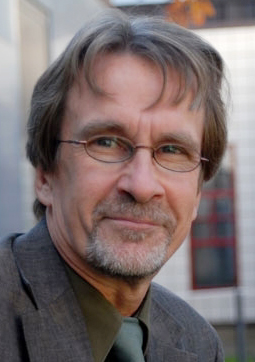 Jaakko Seikkula is a Professor of Psychotherapy at the University of Jyväskylä in Finland. From 1981 to 1998 he was Chief Psychologist at Keropudas hospital in Tornio, Finland, and was instrumental in the development of the Open Dialogue approach there. Over the last 30 years he has mostly been involved in developing new family and social network orientated practices for the most severe psychiatric problems, such as psychosis and severe depression. He has played a leading role in research into Open Dialogue and related approaches, and has published numerous papers on the outcome of these studies, which show the effectiveness of open dialogues and other dialogical practices. He is co-author of the books 'Dialogical Meetings in Social Networks' and 'Open Dialogues and Anticipations'.
Volkmar Aderhold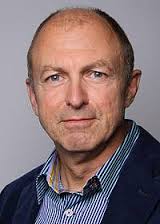 Volkmar is a Psychiatrist and Psychotherapist with a Doctorate in Human Medicine, and is internationally recognised for his contributions to the field of psychiatry.  His expertise has been developed through lengthy experience as a clinical director, active researcher, lecturer and publisher.  Volkmar led the first project in Germany to implement the Need Adapted Treatment Model and Open Dialogue practices. Over the past 8 years he has developed a variety of in-house training programmes for the practice of Open Dialogue for multi-professional teams, often including peers (in total more than 30 training programmes). He has run these trainings along with many other senior therapists across 17 districts in Germany, and variations on the programme have been run in the USA (The Parachute Project), Switzerland and Poland. Volkmar is inspired to develop humane approaches to people experiencing severe distress, following the principles of the peer and recovery movement, within an integrated practice.
Petra Hohn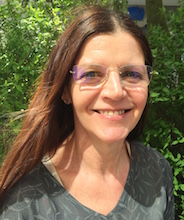 Petra is a registered nurse and network therapist. She has been working since 1993 in different psychiatric services, including Kriscenter Soteria, an integrated model of care for people experiencing first break psychosis, and as the head of outpatient centres, first in Södertälje Psychiatric Sector with integrated NIP (Newly Identified Psychosis) teams and integrated teams for social work and psychiatric treatment according to need adapted principles, and then at Psychiatry South Stockholm.  She has been developing and running training programmes in Need Adapted Treatment Model and Open Dialogue since 2008. Since 2013 these trainings have been delivered for the Parachute Project in New York City.
Petra's interest in working dialogically in healthcare settings started with her job at Kriscenter Soteria. Cornerstones of practice were the implicit attention given to clients and their family's words and language, the acknowledgement that every human being is born into relationships, embedded in them, and that we as human beings are and need to be dependent on fellow humans. To be human and to become who we are, we need the answer of others.

The Parachute Project NYC is an innovative citywide approach to provide a "soft-landing" for individuals experiencing psychiatric crisis in four boroughs of New York City.  When someone is in crisis—but not at imminent risk to self or others—s/he can be referred to Parachute NYC. The person will be seen at home by an enhanced mobile team (consisting of clinicians and peer specialists) within 24 hours of the referral, and the team have the ability to work with the person as frequently as needed – even daily – for up to one year. The team will help the person to develop a network starting at the first meeting. This network will include the person and other people s/he chooses, such as family, friends, vocational staff, etc.If the person receiving services needs a different level of care than can be provided at home—and is not at imminent risk to self or others—s/he can be referred to the Crisis Respite Center. The Respite is a home-like, warm, supportive and safe environment for people to stay during times of heightened distress. People may stay at the Respite for up to fourteen days. During their stay, Respite guests will continue to work with the Mobile team. The Respite is staffed with a mixture of peers and behavioral health professionals who are available 24/7 to offer peer support, wellness education and skills building.
Pablo Sadler

Dr Pablo Sadler is psychiatrist trained in public health, public psychiatry and recovery oriented practice. He completed his training in medicine, public health and psychiatry in Argentina, Israel and USA. Since 2009 he has been the medical director of the Bureau of Mental Health at NYC Department of Health and Mental Hygiene, and in July 2012 he also became the Project Director for Parachute NYC.

Ed Altwies

Ed Altwies, Psy.D., is the Program Manager for the Queens Parachute mobile team and an internal trainer for those newly hired into the project. Over the course of Parachute NYC's initial three-year roll out he has held multiple positions. For over two years he was a staff psychologist on the Early Psychosis Brooklyn team where he worked alongside peer specialists. In this capacity he participated in over 500 network meetings with more than 35 families from a diverse range of cultural backgrounds including Latinos and South Asians, though the majority were from the Black Diaspora. Prior to starting with Parachute NYC, Ed completed two years of training at the Institute for Dialogic Practice founded by Mary Olson and Jaakko Seikkula.  He has over eight years of experience in the NYC public mental health system in a variety of settings.

Leslie Nelson

Leslie Nelson is a peer specialist on the Parachute NATM mobile treatment team in Manhattan.  In addition she has been chosen to participate in Columbia University's Public Psychiatry Fellowship Peer Advisory Program.  Leslie completed her Peer Specialist training at Howie the Harp Advocacy Center in NYC which included an internship at New York Presbyterian Weill Cornell Payne Whitney Continuing Day Treatment Program.
Open Dialogue in the NHS/UK
In the UK there have been significant developments over the last year with two training programmes established involving eight NHS Trusts, both a full 3 year training in the Open Dialogue approach, and a foundation course (part of the Peer supported Open Dialogue project). Russell Razzaque, Val Jackson and Nick Putman, along with others involved in the development of the approach in the UK, will be presenting.
Val Jackson

Val Jackson is a UKCP registered systemic psychotherapist, supervisor and trainer. She qualified as a family therapist in 2003 and the same year heard Jaakko Seikkula talk about Open Dialogue in Harrogate. It immediately made sense to her, and she spent the next 11 years trying to spread the word, unable to understand why such a logical approach wasn't being used in the UK. From 2006 to 2015 Val was employed by the Early Intervention in Psychosis service in Leeds, West Yorkshire where she initiated a small trial of Open Dialogue. Val is now a trainer on the POD course (Peer Supported Open Dialogue, Social Network and Relationship skills), and she is also a student on the Open Dialogue UK 3 year course. Val writes "I am passionate about my work, and the families I meet inspire me every day."

Nick Putman

Nick Putman is a psychotherapist and a certified Open Dialogue practitioner, having completed a two year training in the Open Dialogue approach with Mary Olson, Jaakko Seikkula, Markku Sutela and others.  He is now one of the trainers in training on the full 3 year Open Dialogue training which started in London in April 2015.  Nick has also been visiting the Open Dialogue service in Western Lapland to learn more about the approach and the structure of the service.  He has more than 20 years experience working in a variety of mental health settings, and considerable experience working with people experiencing psychosis.

Russell Razzaque

Dr Russell Razzaque is a Consultant Psychiatrist and Associate Medical Director in east London, he is also trained in psychotherapy, and is a mindfulness practitioner and teacher. Russell is additionally a Senior Lecturer at University College London, and his particular fields of research are mindfulness, Open Dialogue and the connection between spirituality, consciousness and mental health. He has written a popular book that brings these themes together entitled, Breaking Down Is Waking Up and he currently coordinates the UK Peer-supported Open Dialogue research and NHS service transformation project.

Corrine Hendy

Corrine Hendy is a Peer Support and Development Worker in Nottinghamshire Healthcare Foundation Trust. She was one of the first cohort of peers to be employed by the Trust in 2010. She is a trainee on the 3 year Open Dialogue UK and Peer supported Open Dialogue training, with a role in developing Open Dialogue in Nottingham and nationally. Corrine is one of the founder members of Open Dialogue Nottingham, a service user and family member led group that has been pivotal in raising the awareness of Open Dialogue in Nottingham.
We are very pleased to welcome a variety of leading mental health professionals from the UK who will be forming a panel in the morning and the afternoon to reflect on the presentations.
Rachel Waddingham

Rachel Waddingham is an international trainer, group facilitator and consultant specialising in developing respectful approaches to supporting people who struggle with voices, visions, overwhelming beliefs and post-traumatic reactions. She managed the London Hearing Voices Project from 2007-2015, where she launched Voice Collective – a project that works to creatively support children and young people who hear voices, and their families. Rachel hears voices, see visions and has recovered from a diagnosis of schizophrenia/schizoaffective disorder. She feels lucky to live a life that she loves and is a trustee for the English Hearing Voices Network and the International Society for Psychological and Social Approaches to Psychosis. Rachel is currently a student of the three year full Open Dialogue training.

Sami Timimi

Sami Timimi is a Consultant Child and Adolescent Psychiatrist and Director of Postgraduate Education in the National Health Service in Lincolnshire and a Visiting Professor of Child and Adolescent Psychiatry at the University of Lincoln, UK.

He writes from a critical psychiatry perspective on topics relating to mental health and has published many articles in leading journals and chapters in books on many subjects including eating disorders, psychotherapy, behavioural disorders and cross-cultural psychiatry.

He has authored four books, Pathological Child Psychiatry and the Medicalization of Childhood, published in 2002, Naughty Boys: Anti-Social Behaviour, ADHD and the Role of Culture, published in 2005, Misunderstanding ADHD: A Complete Guide for Parents to Alternatives to Drugs published in 2007, and A Straight Talking Introduction to Children's Mental Health Problems published in 2009.

Anne Cooke

Anne Cooke is a Consultant Clinical Psychologist. She is Principal Lecturer and Clinical Director of the Doctoral Programme in Clinical Psychology, Salomons Centre for Applied Psychology, Canterbury Christ Church University, UK. She writes regularly for the Centre's blog Discursive of Tunbridge Wells. Anne worked in the British National Health Service for many years, leading psychology services in psychiatric hospitals and mental health teams. She has co-edited two major reports for the British Psychological Society's Division of Clinical Psychology: Recent Advances in Understanding Mental Illness (2000) and Understanding Bipolar Disorder (2010), and was the editor of 'Understanding Psychosis and Schizophrenia: Why people sometimes hear voices, believe things that others find strange, or appear out of touch with reality, and what can help' (British Psychological Society Division of Clinical Psychology, 2014). She is interested in the power of ideas, particularly the idea of 'mental illness.

James Davies

James Davies graduated from the University of Oxford in 2006 with a PhD in social and medical anthropology. He is a Reader in social anthropology and psychotherapy at the University of Roehampton. James is also a psychotherapist, who started working for the NHS in 2004. He is also co-founder of the Council for Evidence-based Psychiatry (CEP)

Cracked is James' first book written for a wider audience. It is a critical exploration of modern-day psychiatry based on interviews with leaders of the profession.

Before Cracked, James published three academic books with Stanford University Press, Karnac and Routledge. James has spoken about his research at the universities of Harvard, Yale, Oxford, Brown, UCL, Columbia (New York), The New School (New York), and CUNY Graduate Centre (New York).

James has also written for the media. His articles have appeared in The Times, The New Scientist, The Guardian, The Daily Mail, Harvard Divinity Bulletin, Therapy Today and Salon.  He has spoken on BBC Radio 4 (The Today Programme & PM), Sky News, BBC World News, BBC World Service, ITV's This Morning and various national and local radio stations

Jacqui Dillon

Jacqui Dillon is a respected speaker, writer and activist, and has lectured and published worldwide on trauma, psychosis, dissociation and recovery. Jacqui is the national Chair of the Hearing Voices Network in England, Honorary Lecturer in Clinical Psychology at the University of East London, Honorary Research Fellow in the School of Medicine, Pharmacy and Health, Durham University and Visiting Research Fellow at The Centre for Community Mental Health, Birmingham City University. Jacqui is the co-editor of Living with Voices, an anthology of 50 voice hearers stories of recovery, Demedicalising Misery: Psychiatry, Psychology and the Human Condition and the 2nd Edition of Models of Madness: Psychological, Social and Biological Approaches to Psychosis. She has published numerous articles and papers, is on the editorial board of the journal Psychosis: Psychological, Social and Integrative Approaches and a foreign correspondent for Mad in America. Jacqui is also a voice hearer. See www.jacquidillon.org

Peter Kinderman

Peter Kinderman is Professor of Clinical Psychology and Head of the Institute of Psychology, Health and Society at the University of Liverpool, with over 200 academic staff (32 of them professors) comprising psychiatrists, general practitioners, clinical and other applied psychologists, sociologists, public health physicians, nurses, sociologists and academics.

Professor Kinderman's research activity and clinical work has involved studying serious and enduring mental health problems such as paranoid beliefs and hallucinations, psychological models of mental health and the effectiveness of psychosocial interventions, alternatives to traditional psychiatric and diagnostic approaches and how psychological science can assist public policy in health and social care.

Professor Kinderman has an honorary position as Consultant Clinical Psychologist with Mersey Care NHS Trust. He is currently a member of the UK Office for National Statistics' Technical Advisory Group for the Measuring National Well-being Programme, and served twice as Chair of the British Psychological Society's Division of Clinical Psychology.

Sarah Carr

Dr Sarah Carr is an Associate Professor of Mental Health Research, Middlesex University. She is also an independent mental health and social care consultant and researcher. Sarah previously worked for the Social Care Institute of Excellence (SCIE) as a Senior Research Analyst, where she led on a five-year Department of Health funded improvement programme on personalisation and person-centred practice. She has worked in research, information and service development roles at the National Institute for Social Work, Oxleas NHS Trust and the Centre for Mental Health. Sarah is Co-Chair of the National Survivor User Network (NSUN), a member of the Care Quality Commission Adult Social Care Co-production Group and is on the editorial board of Disability and Society. She is Honorary Senior Lecturer at the School for Social Policy, Birmingham University and Visiting Fellow at the School of Social Policy and Social Work at the University of York. Sarah currently chairs the Service User and Carer Advisory Group for Think Ahead. In 2012 Sarah co-edited the book 'Social Care, Service Users and User Involvement' with Professor Peter Beresford of Brunel University. Sarah has particular interest in service user and patient involvement, personalisation and person-centred practice and equality and diversity and uses her lived experience of mental distress and service use in her work.

Julie Repper

Julie is Recovery Lead at Nottinghamshire Healthcare Trust and Associate Professor of Recovery at University of Nottingham.  She draws on her experience of working as a nurse, manager, researcher and lecturer, as well as her personal experience of using services, to support greater understanding of Recovery.  She works across service boundaries with people who use services, providers, commissioners and academic institutions to support collaborative approaches in facilitating Recovery.

Julie has written widely and is co-editor of the Journal of Mental Health and Social Inclusion.  She leads a Recovery Research work stream at the Institute of Mental Health and continues to undertake research and supervise research students through her work in the University.
Registration Form
Payment Instructions
You can pay online using PayPal, or send us a bank transfer or cheque. PayPal is a secure online service for sending funds, which you can use to pay either with your credit/debit card or your PayPal account. You will be redirected to a payment page after completing your booking, and at this point you can either use the PayPal link to pay online, or download an invoice for payment by bank transfer or cheque (details of how to do so are included on the invoice). You can also pay via PayPal at a later date if you are not able to pay right away. To do so use the link in the registration email that you will receive once you have booked your place.
Terms & Conditions
Payment is due within 14 days of your booking or 14 days in advance of the event, whichever is soonest. For bookings made within 14 days of an event, payment is due immediately. If your payment is delayed, we cannot guarantee your place at the event. The organisers reserve the right to make minor changes to the programme as required.
Cancellation policy
Cancellations will only be accepted via the contact form on our website. A refund, less an administration charge of £15 will be given to all cancellations received at least two weeks prior to the first day of an event. Thereafter the full fee is payable, regardless of whether the delegate attends or not. Substitutions can be made up to 24 hours prior to an event. Please note that if you have paid by PayPal and there is a period greater than 60 days between making your payment and requesting a refund, we are unable to refund PayPal fees, which equate to around 3.2% of the price of your booking.